A Trip To Enfield, Connecticut in October 2000
---
From the files of: John R. Middleton

Our intent was to see the place where our early Kibbe ancestors settled. It was weekday and the Enfield Historical Society Museum was closed. It is only open on Sundays from 2 PM to 4:30 PM May – Oct. The picture below is of a Historical Marker that is in front of the Museum on Enfield Street describing the settling of Enfield.

The follow-on pictures of the monuments of Isaac Kibbe and his wife Dorothy Smith Kibbe are not in my direct lineage. I am descendant of Isaac's brother James Kibbe, born 8 feb 1673/74.

If you would like to know more of my family, I have a John Middleton web page at: http://www.angelfire.com/nc/JohnMiddleton

This site has a link to my database that includes about 18,000 individuals. If you should visit my site, please sign the guest-book.
---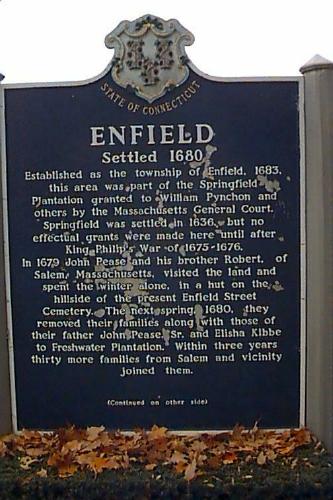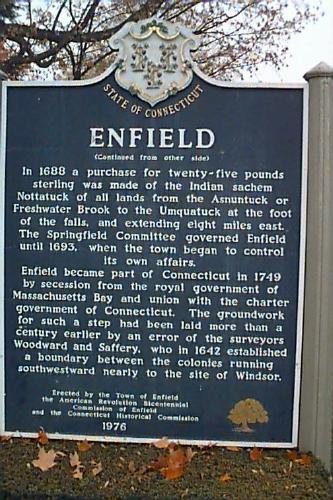 We went to the Enfield Street Cemetery where we found the following graves as marked:
In Memory of:
Isaac Kibbe who died: June 6, 1766.
Age 85 years 2 months and 5 days.

"Death is a debt to nature due
which I have paid and so will you"
To the right of Isaac's monument is:
In Memory of Mrs. Dorothy wife of
Mr. Isaac Kibbe who died June 29, 1781
In her 85th year

(Epitaph illegible)
NOTE: Dorothy's maiden name was Smith